It's part of the MainConcept DNA to listen to our customers and look ahead. Our Beta program is one of the many ways we get input on products that are in development, so we can decide how best to serve the media & entertainment and broadcast industries along with others that use digital video. Our newest Beta program offering is now open for the HEIF/MIAF Ingest SDK and Viewer App.
The demand for a versatile image compression algorithm
For the last 30 years, JPEG has been one of the most popular lossy image formats. However, our modern world demands higher image resolutions, accelerated by the ever-increasing number of photos taken along with their file sizes. This has led to a demand for a more efficient and versatile image compression algorithm.
What is HEIF/MIAF?
Seeing the need for a versatile image compression algorithm, the Moving Picture Experts Group (MPEG) developed the High Efficiency Image File Format (HEIF) container which was introduced in 2013 and finalized in 2015. The Multi-Image Application Format (MIAF) is a subset of HEIF that defines additional constraints that can be used to simplify format options, alpha plane formats, profiles and levels, metadata formats and brands, and rules for how to extend the format.
At the core of HEIF is the popular HEVC/H.265 video format, which can significantly reduce the size of several consecutive images. It does so with a smaller file size, up to 50% smaller than JPEG (enabled by the more efficient compression algorithm mentioned earlier). Better yet, it does this with the same or better image quality.
The primary goal of the HEIF format is to meet the current challenges around image compression and storage. Benefits of using HEIF include:
Better compression than JPEG (higher quality with less storage space used)
Options for lossless and lossy compression (so it can be used both for consumer and professional devices) 

Built-in abilities for non-destructive editing (cropping, zooming, transparency, etc.) 

HEVC coding format which provides built-in thumbnails and sequence of images storage
There is much more to HEIF than compression and storage. HEIF encoded files can include metadata on HDR color, computer vision data, depth map generation, and RAW data, all in a single file. For devices with multiple cameras, almost a given these days, the individual cameras can capture images simultaneously, then combine them into a single HEIF. Rather than sharing multiple images, one file can carry them all.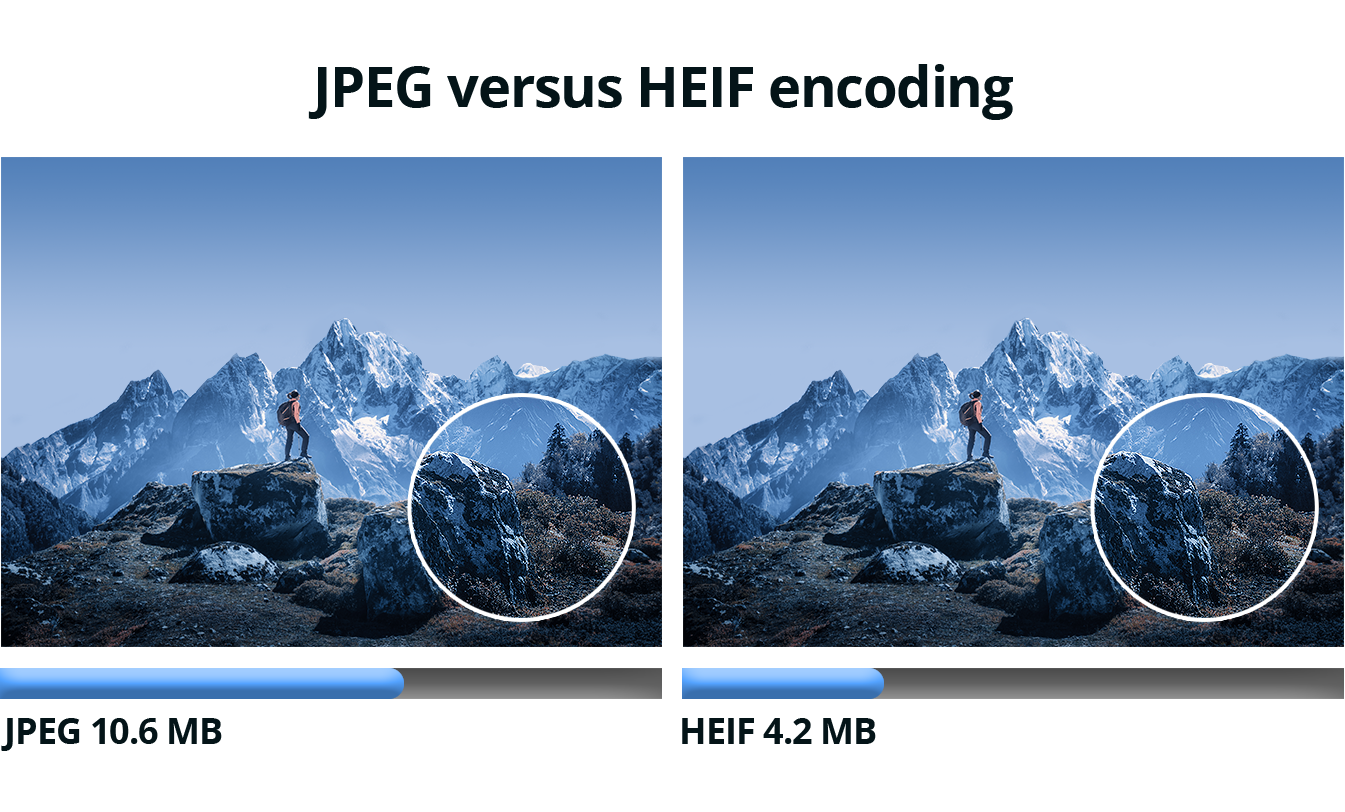 Is HEIF a common format?
When Apple announced at their 2017 Worldwide Developers Conference that their new macOS and iOS would support HEIF natively, the format received a tremendous boost. Now, it is a common format for many devices (smartphones and digital cameras) from a variety of manufacturers including Apple, Samsung and Nokia.
How does the MainConcept HEIF Ingest SDK benefit your workflow?
You can enable import of HEIF images by adopting MainConcept HEIF/MIAF Ingest SDK which is capable of opening containers with an image, extracting metadata and processing the image into an uncompressed bitmap. This uncompressed buffer can be overlayed for a user or it can be converted to any export format that your application supports.
How to view HEIF images
Starting from the availability of macOS High Sierra, you can view HEIF pictures on Apple laptops and iMacs in the Preview application. You can also view them on Windows 10 by installing an add-on or by using the beta version of the MainConcept HEIF/MIAF Viewer App.
With the MainConcept HEIF/MIAF Viewer App, you can open HEIF/HEIC files and view them with image built-in effects or view raw unedited pictures, look through metadata provided with image, and zoom in and out.
Join our Beta Community
Get early access to MainConcept technology and provide direct input to our product management and engineering teams. Plus, when the product goes mainstream, you'll be a step ahead of your competition. Sign up to become a beta tester today.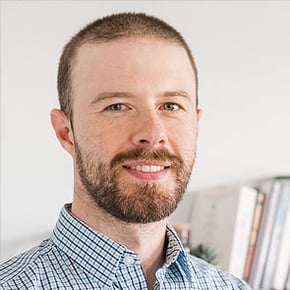 Ivan Andryushin
Ivan Andryushin is a Senior Technical Support Engineer with 13 years of experience providing technical support to MainConcept customers, both pre and post sale. He is passionate about customer success and provides the highest level of expertise to ensure that each and every customer issue is resolved quickly and efficiently. Ivan studied Engineering and Computer Science at the Tomsk Polytechnic University.