January 1, 2023 marked the auspicious occasion of MainConcept's 30th year in business as a premiere provider of software technology for video and audio. As we start this celebration, I'm excited to share with you a small bit about MainConcept's German roots along with a view of how MainConcept fits into the picture of its innovative, powerhouse owner, Endeavor Co.
We got roots…
MainConcept was founded in Aachen, Germany. If you've never been to Aachen, add it to your bucket list—you won't be sorry! While you are there, make sure you get some authentic Aachen printen, visit the Lindt Chocolate Factory, soak in the luxury of the Carolus Thermen, and get a tour of the historic Aachen Cathedral.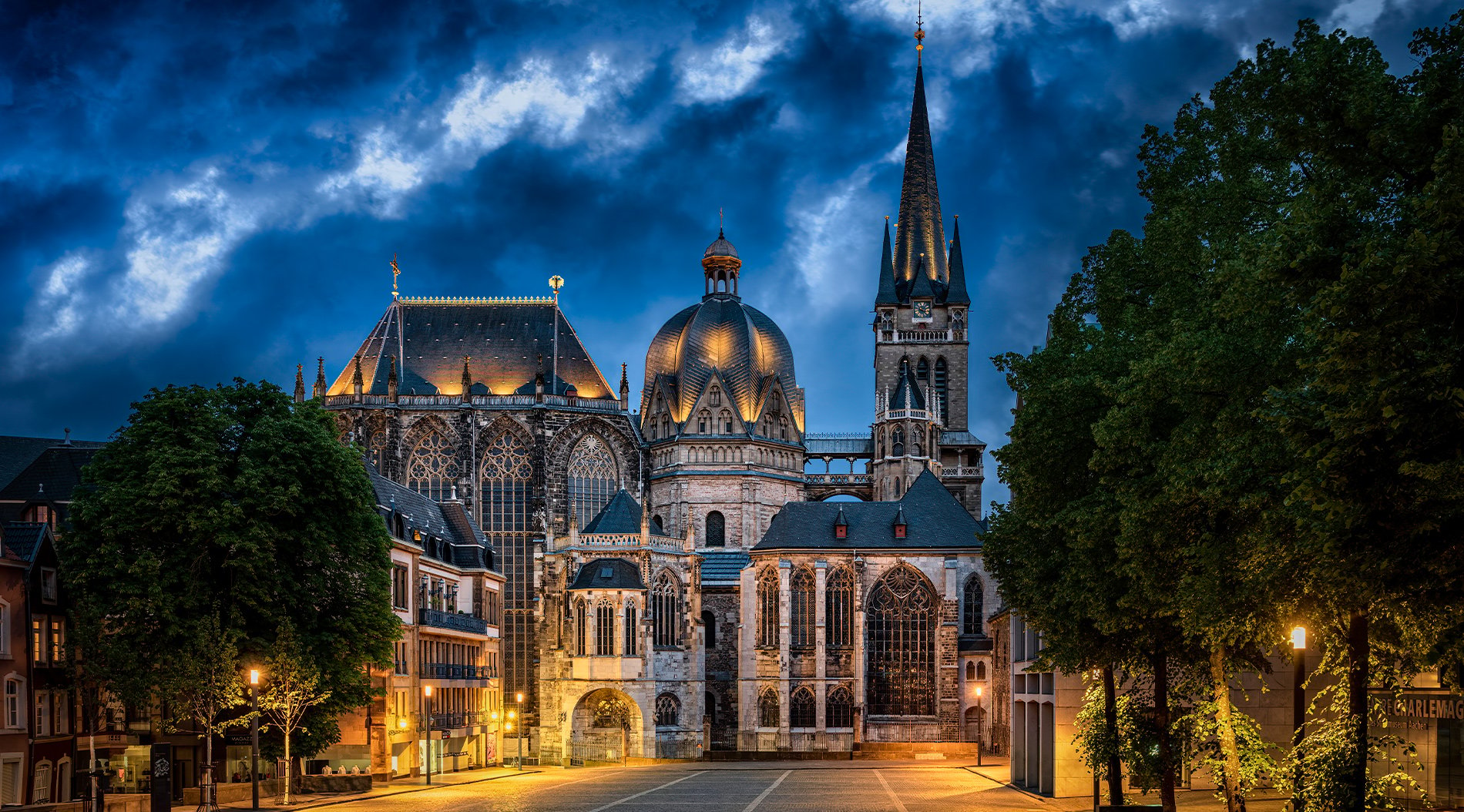 Aachen is charming and historic, but it is also a thriving technology and educational center. The renowned RWTH Aachen University (a.k.a., North Rhine-Westphalia Technical University of Aachen) is a central feature of the city, and is often lauded for its work in technology and computer science. The university works with the Fraunhofer-Institutes to offer workshops, courses, and lectures for RTWH Aachen students. And of course, the European headquarters for MainConcept are close by. Not surprisingly, a number of my colleagues attended this educational institute.
It is no wonder that MainConcept was founded here and that Aachen remains at the center of all the products we produce: SDKs, applications and plug-ins.
Journey to today…
It would take far more than a single blog to explain the journey from being a small software company in Germany to serving as the premiere codec provider for M&E and Broadcasting professionals around the world; but, you can chalk it up to relentless pursuit of excellence and the dedication of our team to providing reliable, cost-effective, and efficient solutions. It would take even more explanation to track the complex ownership path that bought us under the umbrella of the innovative powerhouse of Endeavor Co. when, in 2018, they made a pivotal and strategic expansion into new verticals. It was at this time that Endeavor acquired what is now Endeavor Streaming and with it MainConcept.
What's special about Endeavor Co?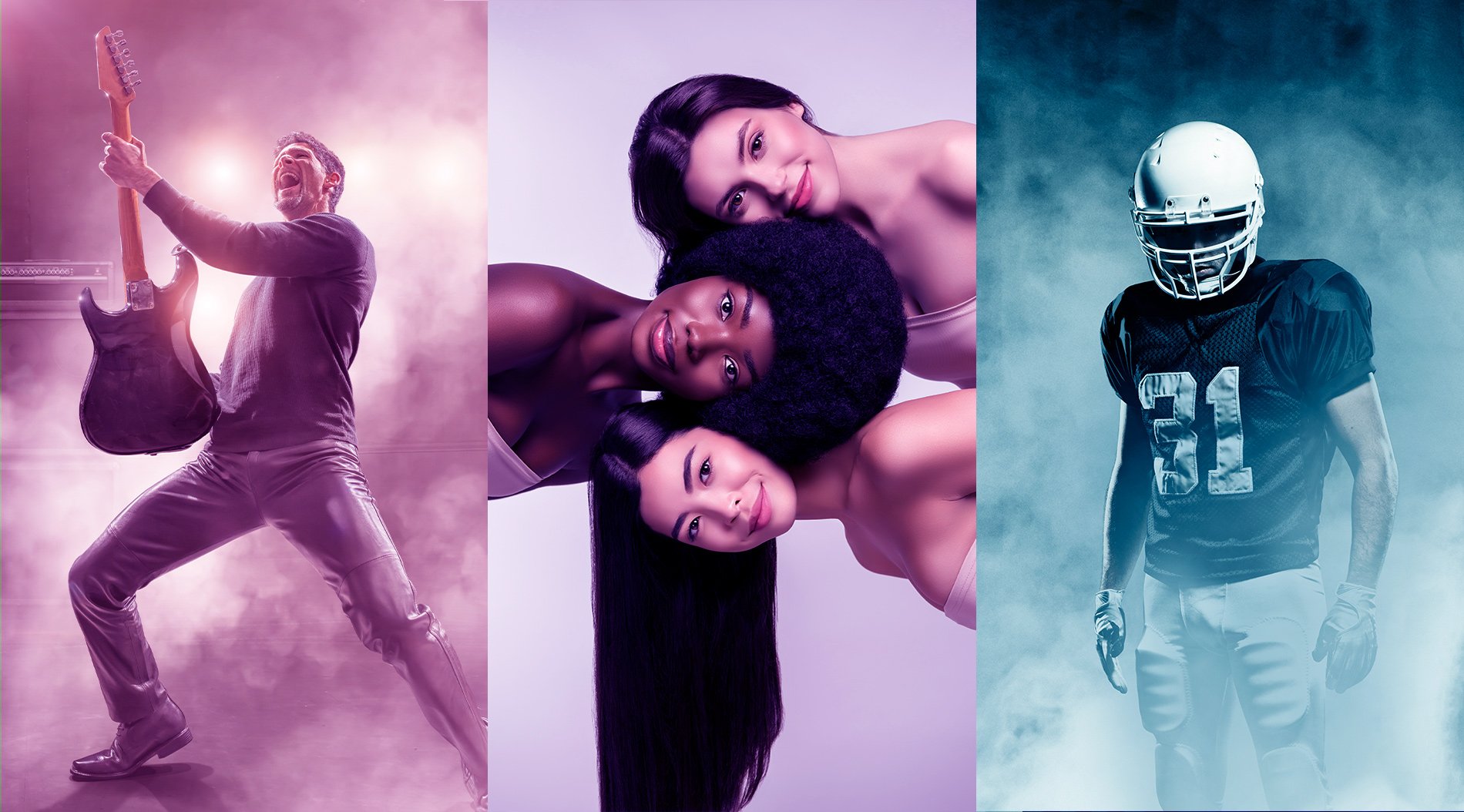 The size, breadth, and depth of Endeavor Co., which sprung from the vanguard beginnings of the William Morris Agency, is home to a bevy of organizations and has been a force of innovation for over a century. Their holdings include:
TALENT REPRESENTATION of clients (starting with Charlie Chaplin and today complete with more big names than I could even begin to drop…from Adele to Jason Mamoa…who are icons, visionaries, renowned experts, award-winners, and champions. The family includes industry-leading brands and institutions such as WME, The Harry Walker Agency, IMG Models, The Wall Group, and Art + Commerce.
SPORTS OPERATIONS & ADVISORY for global, category-defining sports properties, including UFC and the Professional Bull Riders (PBR). Endeavor Co. also designs and implements transformative strategies for partners and some of the world's most beloved sports leagues, federations, and marquee events.
EVENTS & EXPERIENCES MANAGEMENT including 800 events annually around the globe—from live sports events to international fashion weeks to art fairs to music, culinary and lifestyle festivals. Check out IMG's portfolio and FOCUS' production services to be in the know. And, with On Location, the leading provider of premium live experiences across sports and music in North America, the Endeavor Co. also builds 900+ experiences annually around events like the Super Bowl, the Ryder Cup, the NCAA Final Four, and Coachella.
SPORTS TRAINING through the IMG Academy, which serves more than 1,100 full-time students, 10,000 camp participants and dozens of professional athletes, teams, leagues and corporate clients each year.
MEDIA PRODUCTION & DISTRIBUTION with a full-service content platform specializing in development, financing, production, marketing, sales and distribution, both for our Endeavor's premium content and 100s of clients and partners. This ecosystem includes IMG, IMG ARENA, and Endeavor Streaming.
CREATIVE & EXPERIENTIAL MARKETING is brought to the portfolio with 160over90, a premium, full-service marketing business providing experiential, influencer, public relations and digital and cultural marketing expertise.
BRAND LICENSING is big business, and Endeavor is a leading provider of licensing services to entertainment, sports and consumer products brands across the automotive, fashion, lifestyle, entertainment, athletics, legends, personalities, corporate, sports league and event categories.
Yes, that is a lot to take in! Endeavor Co. employs thousands of people the world over to provide all of these products and services. With one of the largest cultural footprints in the world, Endeavor has a company-wide commitment to positively impact equality, democracy, inclusion, and sustainability. We are proud to be part of Endeavor Co., and work through our own communities to uphold this commitment.
Endeavor isn't just a cultural leader; it is a technology innovator as well. Technology is at the heart of a lot of these companies, and that makes it a wonderful home for MainConcept.
Join us as we celebrate 30 years of MainConcept…
In 2023, MainConcept turns 30, and we expect it to be our best year yet! Follow us on LinkedIn or subscribe to our newsletter to keep up with us throughout the year.
In addition, plan to visit us at NAB Las Vegas, IBC Amsterdam, and Inter Bee.