The stage was set for 8K long before COVID-19 changed our world in 2020. In fact, 8K televisions were unveiled in 2019 at the Consumer Electronics Show (CES). While the pandemic may have slowed the transition to 8K, it also has generated more interest and increased demand for high-definition resolution options. The pandemic has also altered how content is captured, leading to cloud-based and remote production that is already using 8K technology for background and exterior shots, as well as smart cropping. We expect to see the demand for 8K accelerate as we emerge from the long shadow of COVID-19.
What is 8K?
8K is more than just a reference to a number of pixels, it also represents HDR (high-dynamic range) elements, such as more vivid color, for both quality of capture and display level. The definition of 8K video is incredibly sharp—so much so that it can look as if you are peering through an actual window, somewhat 3D-like (without 3D glasses of course).
Why 8K HDR?
There are many reasons that 8K is a rising star in the video production industry as it is the next step in the evolution from SD to HD to 4K. With 8K capture, the filmmaker gains immense flexibility with metadata capability and can improve the quality of even 2K and 4K deliverables.
From the consumer standpoint, 8K TVs allow bigger screens and bring much-wanted features for creating an in-home cinematic experience to replace going to a movie theater. Just add comfy chairs and popcorn while you stream both old and new content from one of the many services available.
The State of Lens-to-Living Room 8K
As 8K content is quickly becoming a reality and more TV manufacturers are enabling their equipment, there is a healthy ecosystem in place—albeit with some pain points and technology gaps. In a recent MainConcept® webinar, Chris Chinook, Executive Director of the 8K Association (8KA), pointed out that:
8K TVs from most major brands are available today
All required production equipment for live and file-based capture and production is available
NHK (Japan's public media organization) has been broadcasting 8K to consumers since December 2018, with the 2021 Tokyo Summer Olympics expected to be the largest distribution of 8K content to date
YouTube and Vimeo have thousands of 8K clips
Major sporting events have and will feature 8K video
8K subscription services already exist (e.g., The Explorers, YouTube and Vimeo)
Next-gen gaming consoles will support 8K
The ecosystem is developing much as the 4K ecosystem developed seven years ago
On the production side, 8K live and post-production and non-linear editing (NLE) workflows are here today (and they are quite similar to 4K/2K workflows). The pain points (e.g., processing power, memory and storage required as well as transport and bandwidth concerns) also mimic what the industry saw with 4K and we expect history to repeat itself and for these barriers to fall quickly.

If you want to learn more about 8K, you can start by watching our webinar on preparing for 8K, which featured a number of speakers well-versed in 8K, including Chris Chinnock of the 8KA. The 8KA is dedicated to educating both consumers and professionals about 8K and encouraging the expansion of the 8K ecosystem, and has two terrific websites (www.8kassociation.com and www.discover8k.com) where you can also go for more information.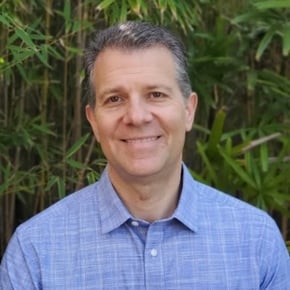 Geoff Gordon
As vice-president of Global Marketing, Geoff oversees a team of product marketing, communications, and creative design experts and drives the overall marketing direction of MainConcept. With over 20 years of experience, Geoff has worked for a prestigious roster of companies such as Qualcomm, Intuit, Silicon Graphics, Egghead.com, and McDonald's. Geoff earned an MBA from the Thunderbird School of Global Management and a BBA from the University of Wisconsin, Madison. When not working, Geoff enjoys hiking, running, Scuba diving, reading and travel.