Codecs in the Video Industry
Codecs have been single-handedly changing the landscape of the video industry for as long as we can remember, and they're doing a pretty good job of it.
The term 'codec' is a play on the words encoder and decoder. What they do is provide a supercharged hand in the video process by compressing software and hardware down into smaller, more deployable files for transportation and delivery.
Today, with the video industry rapidly moving towards an ad-funded and streaming based future, it has never been more important to optimize video quality and delivery. Recognizing the role of codecs in the timeline of all video is essential, most of all to ensure the quality of the end product.
The Importance of Efficient Codec Compression
Codecs are an essential addition to the video industry. But what is so important about efficient codec compression, and how can media service providers ensure that the codec they are choosing is right for the job?
State of the art codecs are lightweight, flexible, and designed to compress video into transportable files. With each codec, new standards are approved, and the video industry sees another promising addition to the world of media delivery – but there are more things to consider now than just performance. As the world discusses a greener future, the concept of sustainability in codecs is often heard.
Codecs that have been introduced during the past 20 years are some of the most powerful and compression-efficient there are – examples being AVC/H.264, HEVC/H.265 and VVC/H.266. These codecs provide superior performance abilities, however the compute complexity required to run them has brought the question of sustainability to light. Codecs are evolving, using the powerhouses already available in the market as a strong foundation for success in the sustainability sector.
Reducing the Codec Footprint
With this revelation, new codecs being produced today have a significant focus on compression-quality ratio in the search for a solution that minimizes outgoing energy and power. Newer generation codecs are inherently more sustainable at the same resolution. Simply put, they consume less power at the same quality.
Video codecs that are widely used in the industry, such as AVC/H.264 and HEVC/H.265 offer the compression-quality ratio that the industry is searching for. Newer codecs are designed for the evolution of content present in the rise of 8K and virtual reality environments; and these features, at times, counter the need for sustainability.
LCEVC (Low Complexity Enhancement Video Encoding) introduces a promising solution to this issue. Still in its infancy, LCEVC functions as an enhancement on top of the base codec, promising lower encoding complexity, and therefore requires less energy to maintain. Many who are discussing the concept of a greener codec future are pointing to LCEVC as an example of what codecs are capable of, and how they can be made sustainable.
Due to lower bitrates needing less energy and power to send, a potential solution to the greener codec problem could be to use a smaller bitrate while matching the same level of quality – which is easier said than done.
The Role of AI in Sustainable Codecs
There are a few obstacles to take into consideration here. The reality is that more efficient codecs themselves actually require more processing power to run, potentially cancelling out the energy savings from sending tightly compressed files.
For a codec with high compression-quality ratio to provide a possible solution to the greener codec problem, it would need to require less computing power, which many do not. However, there is a possible solution that could be introduced.
By allowing data-driven artificial intelligence (AI) to reduce the bitrate requirements, this could ultimately decrease the file size to the desired level without losing quality. This is especially promising because it reduces the likelihood of needing to develop a new, more complex codec. With AI taking up residence in most organizations around the world, its role within the codec world was only a stone's throw away.
A Greener Codec Future?
So, with the silver lining of new codecs and add-ons like LCEVC at the forefront of sustainability for codecs, could there be a greener codec future on the horizon?
MainConcept has always been focused on designing codecs with extreme efficiency. HEVC and AVC blend hardware and software encoding, which is the ultimate balancing act, optimizing power usage with zero visual degradation. Partnering with companies like Fraunhofer on xHE-AAC and V-Nova on LCEVC is helping to make legacy audio and video more sustainable. Newer codecs can help make existing use-cases more efficient, improving the sustainability by processing at the same resolution with half the power or twice the resolution using the same power.
Either way, the focus of the video industry is shifting onto compression-quality ratio with the intention of finding a greener alternative to the current codecs on the market. Where the codecs of the future will stand in this line-up, it's not yet certain, but the prospects offered by these new developments are promising and starting discussions in all corners of the industry.
To explore the 30-year home of high-quality codecs, visit our SDK library here to learn about the ways in which you can future proof your technologies. MainConcept Live Encoder now includes VVC and LCEVC, try it out here.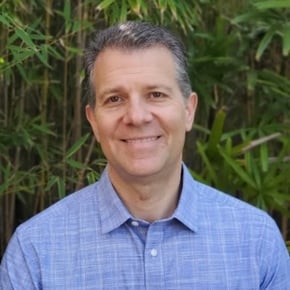 Geoff Gordon
As vice-president of Global Marketing, Geoff oversees a team of product marketing, communications, and creative design experts and drives the overall marketing direction of MainConcept. With over 20 years of experience, Geoff has worked for a prestigious roster of companies such as Qualcomm, Intuit, Silicon Graphics, Egghead.com, and McDonald's. Geoff earned an MBA from the Thunderbird School of Global Management and a BBA from the University of Wisconsin, Madison. When not working, Geoff enjoys hiking, running, Scuba diving, reading and travel.