We live in a rapidly changing world and Media & Entertainment technology evolves continuously so that art can continue to reflect our reality. Whether you are deeply involved in the roots of film production or making business decisions about the use of digital video technology, tune in to hear what our experts have to say about the latest trends in our Coffee & Codecs webinar tomorrow (Thursday, March 9). This virtual event is all talk and no slides, so you can listen in from wherever you happen to be. It will also be available on demand after the live event.

Read on to learn about our speakers and what they have in store for you.
Hot topics: Predications for Digital Video Trends in 2023  
2022 saw advancements in digital video technologies including 8K, codecs like VVC, and advanced audio via xHE-AAC and MPEG-H. Sports content from golf and bullriding to American football to the FIFA World Cup (and so much more) has continued to feed the hunger of sports fans while legalization of sports betting in the US continues to grow. 
Streaming video on demand (SVOD) platforms and free ad-supported streaming TV (FAST) are now engaging viewers at scale and opening even more avenues for revenue generation. In all of this, audiences increasingly want enhanced video and audio quality and curated experiences. In the webinar, our experts will address:
 What new trends in video technology will emerge in 2023 
How these trends will impact the future of sports and entertainment 
What lies ahead for the streaming world in 2023 
What business models will succeed in 2023 and which are on the way out 


Meet the experts
Mike Fidler, Executive Director of the 8K Association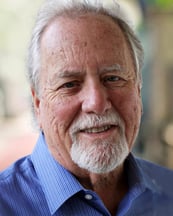 With an extensive background in the Consumer Electronics and Digital Media industries, Mike Fidler served over 3 years as the President of the UHD Alliance and worked for over 25 years with Sony and Pioneer and has advised numerous start-up companies. Mike is experienced in launching new technologies—including LaserDisc, CD, DVD, HDTV, Blu-ray, and more—as well as distribution and sales strategies, new business development, and new. He helped to build the growth engines for the Consumer Electronics (CE) industry including the build and expansion of the UltraHD (4K) market, the extensive growth in IPTV helping to bridge hardware and software entities, the conversion of exhibitors to 4K Digital Cinema, developments in streaming media, establishing the foundation for the development of the home theater industry. Mike Fidler currently serves as the Executive Director for the 8K Association.
Michael Chioditti, VP, Strategy & Business Development at Endeavor Streaming*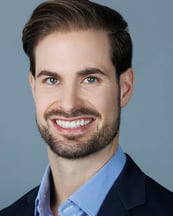 As VP of Strategy & Business Development for Endeavor Streaming, Michael overseas the media advisory group as well as business development efforts. He has a deep knowledge base of strategy development for clients as well as partnership dealings with vendors on behalf of clients and Endeavor. Prior to joining Endeavor Streaming, Mike worked at the NBA and was responsible for New Media Business Development, focused on the implementation of new media initiatives and products for the league across online, mobile and emerging media platforms.
Deacon Johnson, Sr. Vice President & Managing Director at MainConcept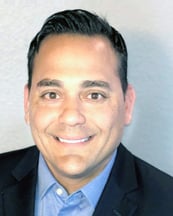 Deacon Johnson has 20+ years of experience in professional and consumer digital audio and video media technology. With six technology patents, he brings in-depth knowledge to endeavors ranging from intellectual property creation and licensing to business strategy and development as well as marketing. When Deacon speaks, he always brings boundless enthusiasm, passion and creativity, which has led us to coin the term "Deacon-speakin." Once Deacon starts rolling on a topic, things are bound to get interesting!
Our host: Geoff Gordon, VP Marketing at MainConcept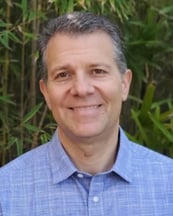 As vice-president of Global Marketing, Geoff oversees a team of product marketing, communications, and creative design experts and drives the overall marketing direction of MainConcept. With over 20 years of experience, Geoff has worked for a prestigious roster of companies such as Qualcomm, Intuit, Silicon Graphics, Egghead.com, and McDonald's. Geoff earned an MBA from the Thunderbird School of Global Management and a BBA from the University of Wisconsin, Madison. When not working, Geoff enjoys hiking, running, Scuba diving, reading and travel.
*Endeavor Streaming and MainConcept are both part of Endeavor.