Since 2007, Brazil has been on a mission to ensure everyone across the entire country could get the best quality video and audio possible while watching TV. The Sistema Brasileiro de Televisão Digital (SBTVD) Forum, setup in 2007 to achieve that goal, has made great strides since then, aligning the various broadcast entities to consistently focus on the best possible digital future for their viewers. The project thus far has been a great example of collaboration between every part of the industry, including broadcasters, equipment and software vendors, and educational institutes.
How has SBTVD TV 2.5 changed the TV landscape in Brazil and what is the potential for TV 3.0?
Digital Transition in Brazil
As Brazil embarked on the transition to next generation digital TV, one of the biggest challenges it faced is the high popularity of free-to-air TV compared to many other regions. It was clear that switching off analog TV would be a long process and require a great deal of development to get to that point so as not to impact the experience of TV viewers across the country.
The Impact of SBTVD 2.5
SBTVD TV 2.5, live since 2020, was established to quickly move Brazil towards a digital future by introducing backwards compatible features. The approach makes a lot of sense. Rather than throwing out legacy hardware, causing great expense to the entire industry and most likely slowing down the progression, Brazil opted to achieve a smooth transition by increasing the life span of existing systems. TV 2.5 was intended as the stepping stone towards a more digital future, enabling the existing transmission infrastructure to be enhanced with new features such as HDR and MPEG-H Audio.

By making high-quality backwards compatible technology for HDR, immersive audio, and DTV Play mandatory, the SBTVD Forum was able to quickly gain traction. TV 2.5 enables certain existing TVs to gain access to enhanced video and audio quality. The enhancements are meaningful too. On the video side, this results in higher framerate and HDR image quality. TV 2.5 also adds MPEG-H Audio for a far more immersive audio experience than even many new TVs offer.
As a further step, MainConcept Live Encoder with AVC/H.264 was chosen as the input/output software option to facilitate the inclusion of LCEVC (MPEG-5 Part 2) along with a number of other solutions for the workflow as show below.

TV 2.5 has been successfully trialed in Brazil during FIFA World Cup Qatar 2022, bringing digital TV to those previously unserved areas of the country. So much so that later this year will see the analog switch off for those remaining pockets still connected. So, what's next?
Looking to the Future – TV 3.0
TV 2.5 was the interim step, now Brazil is looking to the future with TV 3.0. The trial project has been running in parallel and aims to get the country further down the path with future-proof next generation digital TV by mandating technologies such as VVC/H.266. As well as cutting edge video and audio technology, it includes some more advanced options to benefit audience, broadcasters, and producers alike. This includes, for example adding volumetric / VR to the experience.
TV 3.0 takes the TV experience beyond the traditional linear approach and will make the experience more in-line with an OTT experience while still delivering access to those free-to-air channels. TV 2.5 brought the quality up to global standards, TV 3.0 introduces other improvements to help broadcasters appeal to new audiences, diversify revenues, and personalize content in a way not possible previously. This certainly makes for an interesting transition for Brazil and there have been discussions as to whether this will even lead the way for other countries to follow.
Demonstrating SBTVD at SET Expo
At MainConcept we have been heavily involved in TV 2.5, with our Live Encoder ensuring that Brazilian TV viewers with the compatible hardware and software receive higher quality video and audio without the hassle and expense of upgrading the hardware.

As the country prepares for TV 3.0, we have solutions available to help with that transition. We will be demonstrating how we are supporting TV 2.5 and can support TV 3.0 on the Fraunhofer booth, in collaboration with Fraunhofer and InterDigital, at SET Expo from 8th – 10th August. Book a meeting with our experts to learn more.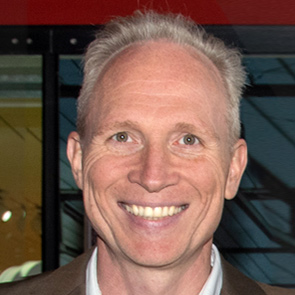 Thomas Kramer
Thomas Kramer is MainConcept's Vice President of Business Development and Strategy. He has been with the company for the better part of two decades and has worked as both a software engineer on MainConcept codec technology and in application engineering as well as product management.